Weather Won't Ruin Foliage, So Expect A Busy weekend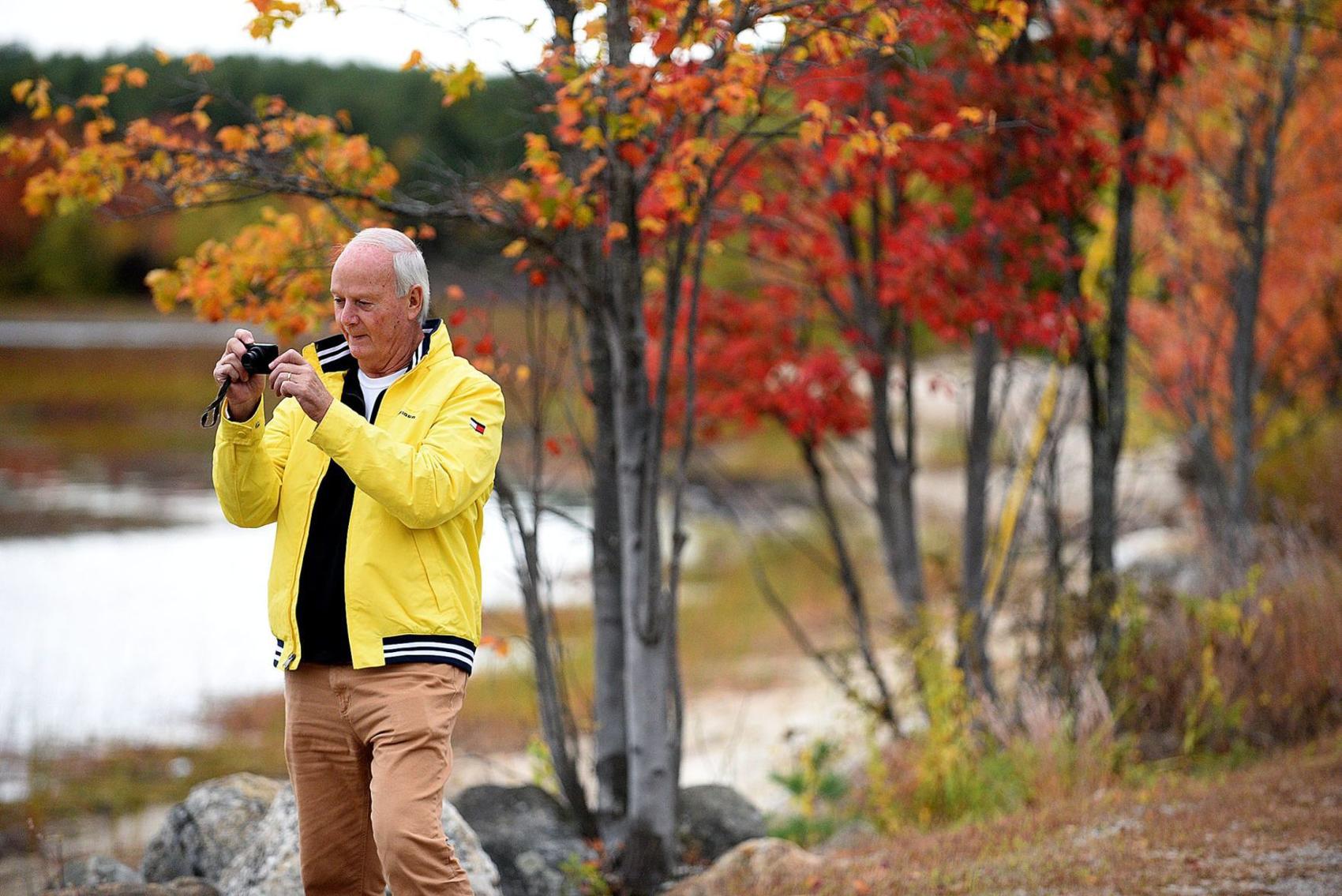 BY JONATHAN PHELPS
MANCHESTER - With much of New Hampshire at or nearing peak foliage, state tourism officials are expecting a busy Columbus Day weekend.
"No matter where people go this weekend they are going to see some good color," said Kris Neilsen, communications manager for the state Division of Travel and Tourism Development.
There is plenty for people to do this weekend, with corn mazes, fairs, hikes, pumpkin festivals and train rides. Several ski resorts are hosting events for Oktoberfest or the foliage.
Despite some showers Friday into Saturday, the weather will be mostly clear this weekend with temperatures in the mid-60s, according to the National Weather Service.
The Warner Fall Foliage Festival has been a staple of fall since 1947 where people enjoy arts and crafts, food and entertainment on Warner's main streets. The event runs from 6 p.m. Friday to 7 p.m. Sunday.
In the Lakes Region, the 109th Sandwich Fair runs Saturday through Monday.
Waterville Valley Resort is hosting its fall foliage celebration Saturday, Sunday and Monday, while Attitash Mountain Resort has its 22nd annual Oktoberfest on Saturday and Sunday.
For the most part, the state will dodge the effects of a nor'easter off the coast of southern New England.
"We are avoiding the worst of that," said Michael Clair, a meteorologist with the National Weather Service out of Gray, Maine. "There will be a few showers Friday into Saturday."
The weather shouldn't hold leaf peepers or those looking to enjoy the outdoors back.
"The second half of the weekend looks mostly sunny with temperatures in the mid-60s," Clair said, with the northern part of the state being slightly cooler.
Fall is New Hampshire's second-busiest travel season — second only to summer, according to the state Department of Business and Economic Affairs.
"New Hampshire is the premier travel destination in the northeast all year round, but the vibrant colors of our tremendous foliage truly sets us apart during the fall travel season, drawing millions of people to all corners of the Granite State," said Taylor Caswell, commissioner, in a statement. "The fall travel season is an incredible economic driver for our state and we are constantly working to maximize and expand visitation for the benefit of our partners and the people of New Hampshire."
While the state is known for its 48 4,000-foot peaks that draw accomplished hikers, there are hiking trails for everyone, says Philip Bryce, director of the state Division of Parks and Recreation.
"With over 4,000 miles of hiking trails, the opportunities to see some really stunning fall foliage are endless," Bryce said in a statement. "For those seasoned hikers, Monadnock or Franconia Notch state parks offer challenging, yet phenomenal experiences. But there are dozens and dozens of trails across the state fit for all abilities, including families with young children. And they all offer breathtaking fall views."
Want more than foliage to look at?
Canterbury Shaker Village is hosting a vintage car show from 10 a.m. to 1 p.m. Saturday, with a rain date on Sunday. The cost is $45 for a family, $19 for an adult and $9 for children. Members and children under 5 are admitted free of charge.
Neilsen encouraged people to get outdoors before the peak foliage season comes and goes.
"It sort of wraps up the fall season," she said of Columbus Day. "Although for the past several years in New Hampshire the fall season has extended well beyond Columbus Day just because the foliage has lasted longer."